Venez rencontrer les gens extraordinaires qui composent le jury du 29e Grand Prix canadien des nouveaux produits. Ce sont 34 des spécialistes les plus recherchés de l'industrie des produits alimentaires et de l'épicerie. Ils représentent des marques privées de renom, des entreprises de produits emballés ainsi que des médias, des sociétés de distribution et des acteurs de l'industrie hôtelière.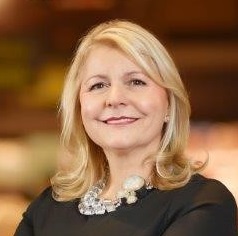 Retail & Food Transformation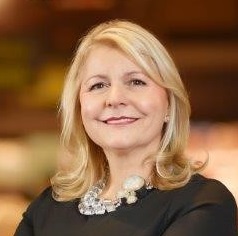 Mary Dalimonte retired Senior Vice President of Merchandising and Commercial Programs for Sobeys Inc., a leading Canadian grocery retailer and food distributor.
Ms. Dalimonte joined Sobeys in 2008 as the General Manager of Sobeys Urban Fresh, responsible for stewarding the banner's operations, merchandising and marketing teams, while building key relationships with store operators and suppliers.
Ms. Dalimonte was subsequently appointed to Vice President of Private Label and, in 2012, promoted to Senior Vice President of Merchandising and Commercial Programs for Sobeys Inc. In her most recent capacity, she led the strategic plans and drove the development and execution of customer-focused, market-leading innovations and new store concept designs for Sobeys' Full-Service banners across Canada.
Ms. Dalimonte earned her Bachelor of Arts from York University. Prior to joining Sobeys Inc., she held a variety of progressively senior retail management roles at Loblaw Supermarkets Ltd., including Senior Director of Store Operations, General Manager of Retail Operations, and Vice-President of Store Operations.
With over 40 years of achievement in the retail grocery industry and recognized as the 'Go-To' trusted industry executive, Mary is known as a change agent and the quintessential foodie. She is recognized for her strategic and tactical leadership in the grocery and food industry. Her broad business expertise spans Merchandising, Multi Banner Operations, Private Label, Innovation Development and Process Management, Governance and New Store Concept Development and Design.
Mary has strong leadership, collaboration, people management and communication skills and demonstrates an ability to authentically build successful relationships that generate optimal results.
Her passion for food has been the driving force of her career, whether it has been identifying new trends or championing innovation. Her skills are highly requested and is currently engaged as a consultant to the CPG Industry.
An award-winning and active member of the grocery community, Mary has been awarded and recognized for her many accomplishments including the '2017 Star Women Award' from Canadian Grocer, the 'Top Women in Grocery' award for North America in 2014 and was the first female and grocery retail executive to win the 'Food Service Excellence Award' from the Italian Chamber of Commerce in Ontario.
Of particular note, awarded in 2018 the 'Golden Pencil Award', highest honor awarded by the Food Industry Association of Canada recognizing excellence through career dedication and making a significant and worthwhile contribution to the Canadian Food Industry.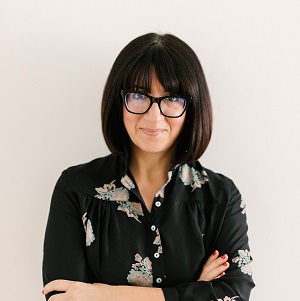 Editor, Writer, Storyteller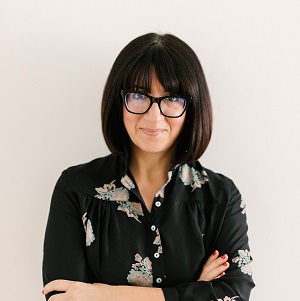 Editor, Writer, Storyteller
Maryam Siddiqi is an expert editor, writer and storyteller, who specializes in lifestyle content from food and drink to travel and design. She has been Lifestyle Editor at The Globe and Mail, Canada's national newspaper, where she oversees all lifestyle content. In this role, she launched Canada's Kitchen , an annual celebration of emerging Canadian culinary talent, which has been nominated for Best Service Feature at the Digital Publishing Awards. Prior to the Globe, she edited the National Post's Toronto section for almost a decade. As a writer, her work has appeared in these two publications as well as Chatelaine, En Route and Elle Canada among others.
Détentrice d'un baccalauréat en Science de la consommation de l'Université Laval à Québec, je suis active dans le domaine alimentaire depuis près de 20 ans où j'ai occupé diverses fonctions principalement dans les marques privées, tant au niveau de la négociation qu'en développement de produits. En charge de la direction de l'équipe Développement des affaires des Marques Privées Metro depuis 4 ans, je mets mon expérience au service de mon équipe afin de développer des produits innovants, mais sensé pour les consommateurs, tant au niveau des coutants qu'en fonction des grandes tendances.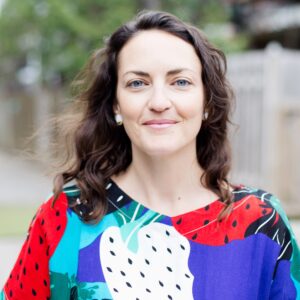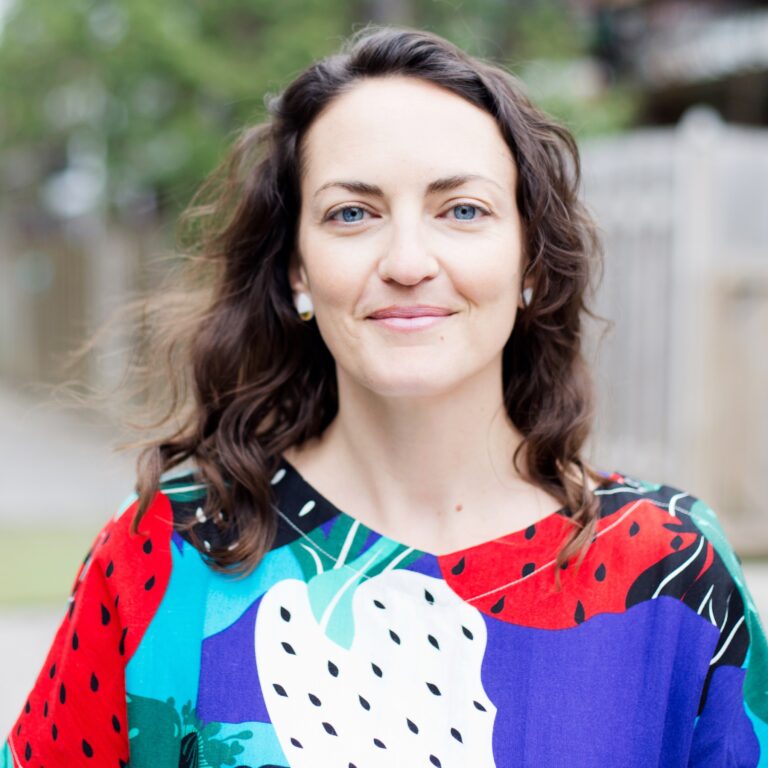 Nutritionist, Speaker, Author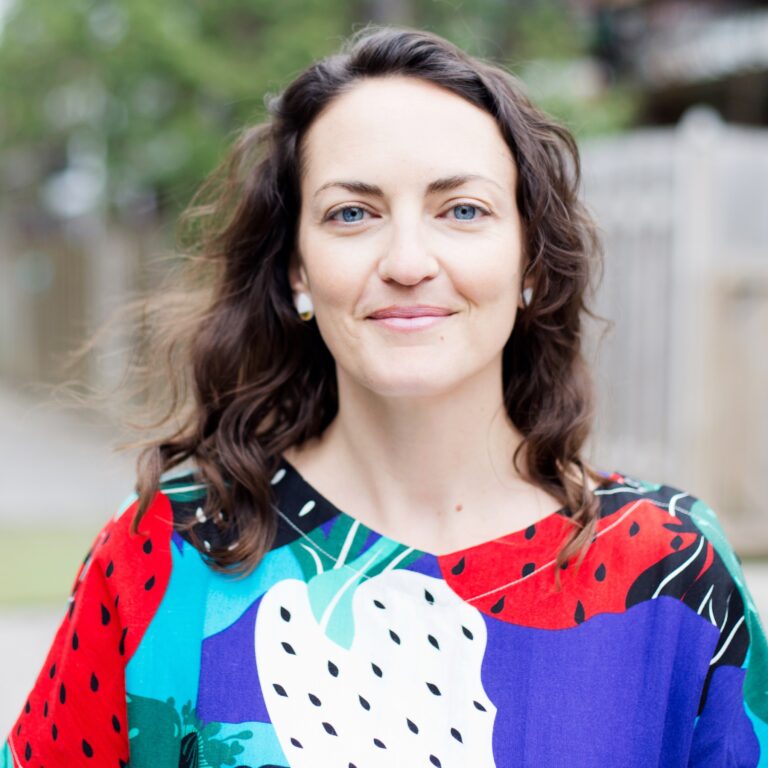 Nutritionist, Speaker, Author
Catherine Lefebvre est nutritionniste, conférencière, auteure de Sucre, vérités et conséquences, ainsi que des livre de recettes, Choux et Les Carnivores infidèles. Elle affectionne particulièrement les acteurs alimentaires, ceux qui nous nourrissent chaque jour, qu'ils soient chez nous ou à l'autre bout du monde.
Christiane Chabot est une consultante experte ayant une vision stratégique et une solide expérience acquise dans plusieurs secteurs de l'industrie alimentaire, dont la distribution et la vente au détail, les services alimentaires aux institutions ainsi que la production industrielle. Dirigeante sénior expérimentée, elle a dirigé et développé avec succès des équipes de professionnels, en qualité et salubrité des aliments, développement de produits, gestion de crise et affaires environnementales au sein d'entreprises telles Catelli, Les Compagnies Loblaw Ltées, Danone ; elle œuvre maintenant en tant que consultante pour contribuer à la croissance et succès de ses clients.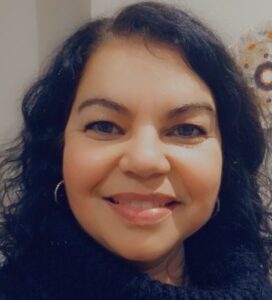 Director, Product Development, Own Brands
Director, Product Development, Own Brands
A passionate food professional, with over 21 years of food industry experience with strengths in product development, leadership, sensory evaluation and training.  I am always looking for that new food trend and welcome opportunities to learn about foods and culture.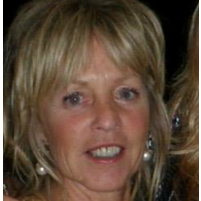 Adjointe exécutive au président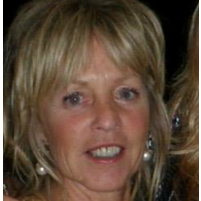 Adjointe exécutive au président
Dianna travaille pour Quality Foods depuis sa fondation en 1982 au centre-ville de Qualicum Beach, en Colombie-Britannique. À ce moment-là, elle occupait de nombreux rôles dans le premier petit magasin, y compris emballer de la viande et imprimer toutes les affiches du magasin. Elle a vu et influencé bien des changements durant la croissance de l'entreprise au cours des 36 dernières années. Elle est maintenant membre de la haute direction de l'entreprise et continue de porter de nombreux chapeaux. Elle a mis sur pied et gère A Step Above, un concept unique de « magasin dans le magasin » d'articles-cadeaux et de cuisine à l'étage, tout en étant directrice adjointe au président de la société, supervisant le programme Q-Card du magasin, le parrainage d'événements communautaires, entre autres.  
George Guidoni est le rédacteur en chef du magazine Canadian Packaging, une publication mensuelle de la division Business Information Group (BIG) de Glacier Media Inc. à Toronto. George est, depuis 20 ans, le rédacteur en chef de la seule revue professionnelle consacrée à l'industrie de l'emballage et aux secteurs connexes au Canada. Avant de se joindre à Canadian Packaging, il a été rédacteur en chef et rédacteur principal d'autres publications spécialisées de premier plan et a remporté plusieurs prix dans divers concours soulignant l'excellence et les réalisations dans le domaine journalistique.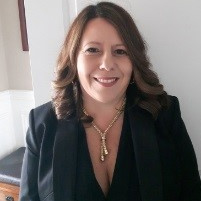 Longo Brothers Fruit Markets Inc.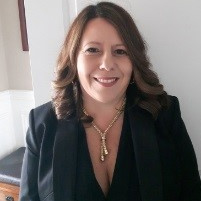 Jenny Longo is Director of Private Label at Longo Brothers Fruit Markets Inc., a position she has held since 1998.  A family-owned organization, Longo's first opened its doors in Toronto in 1956 and now boasts 33 stores including 5 small format "The Market" by Longo's. Grocery Gateway, the leader in online sales of home delivered groceries, is owned and operated by Longo Brothers Fruit Market Inc. since 2004.
Inspired by their Founders and their commitment to a Fresh Tradition, the Longo's team hand selects fresh produce for its stores six days a week. Longo's food experts are dedicated to exceeding customer expectations by offering the best food experience and a great value to every customer, every time by providing Fresh & Unique Offerings, Everyday Foods & Groceries, Services for Ease, Education and Ideas.
Jenny is a keen volunteer board member to a number of organizations including The Board of Directors of the Italian Chamber of Commerce of Ontario, (ICCO), The Board of Directors of Food Starter, The Peel Victim Services, Celebrity Chef Challenge, The Canadian Produce Marketing Association,National Convention Sponsorship Committee, as well as a Judge for the 2017 Premier's Award for Agri-Food Innovation Excellence Award, and for the Retail Council of Canada's Canadian Grand Prix and Rogers Product of the Year Awards. Jenny is the Chair of the Longo's Family Council and a member of the Longo's Senior Management Leadership Team.
Jenny was born and raised in the Toronto area and graduated from Humber College with a Business Administration Diploma and has completed the Cornell University Food Executive Program. Jenny is the recipient of Canadian Grocer Star Woman Award in 2012. Jenny and her husband Rob have three children, Lesaundra (17), James (15), and Romina (11). In her spare time Jenny enjoys cooking, reading, hiking with her dog, boating at the cottage or watching and cheering on her children at their various sporting events.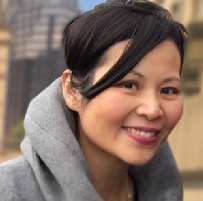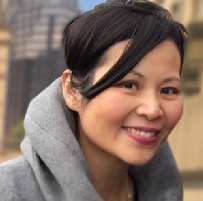 Mme Lok s'est jointe à Lantic Inc. en octobre 2014 et assume actuellement les fonctions de directrice du marketing. Elle est responsable du développement des nouveaux produits et des divers aspects du marketing, notamment la planification stratégique, la gestion de la marque, les promotions, la recherche, les nouveaux concepts, l'alimentation et l'emballage. Plus récemment, elle a dirigé les efforts de diversification de Lantic Inc. afin d'offrir une gamme, primée, d'édulcorants inspirés par la nature. Forte de son expérience de plus de 20 ans dans l'industrie des produits de consommation emballés, elle a entamé sa carrière à titre de conceptrice de produits alimentaires chez Campbell's, se concentrant sur l'élaboration de nouvelles technologies et de produits novateurs. Passionnée d'alimentation, des tendances de consommation et de la commercialisation, Mme Lok a misé sur le marketing, dirigeant, à divers titres, les portefeuilles de produits et les stratégies de marketing pour des entreprises telles que Pinnacle Foods et Bayer. Elle détient un diplôme en science alimentaire de l'Université de Guelph, une maîtrise en administration des affaires de la Schulich School of Business et un certificat en boulangerie gastronomique du Collège George Brown.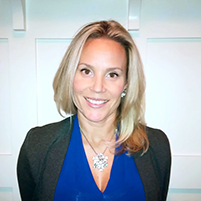 Agriculture and Agri-Food Canada
Joann Perron est analyste principale pour l'industrie des aliments et des boissons, un des plus importants secteurs manufacturiers au Canada. En mettant l'accent sur le développement économique du secteur, elle coordonne la Table ronde de l'industrie de la transformation des aliments et le Forum fédéral-provincial-territorial pour le développement de l'industrie de la transformation des aliments. Joann travaille pour Agriculture et Agroalimentaire Canada depuis 20 ans; elle a également servi le public comme analyste principale des politiques et en tant qu'économiste. Elle détient un baccalauréat en commerce de l'Université du Manitoba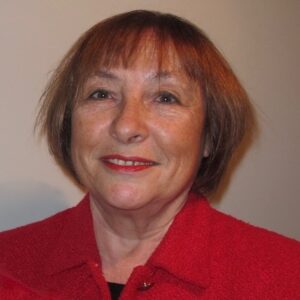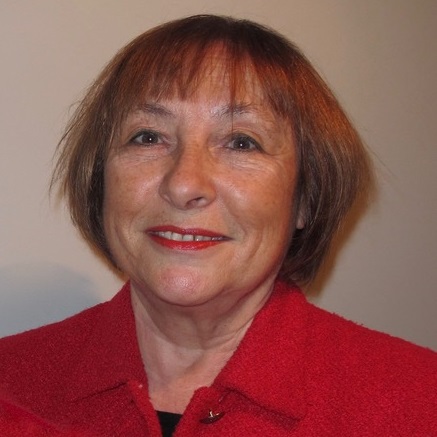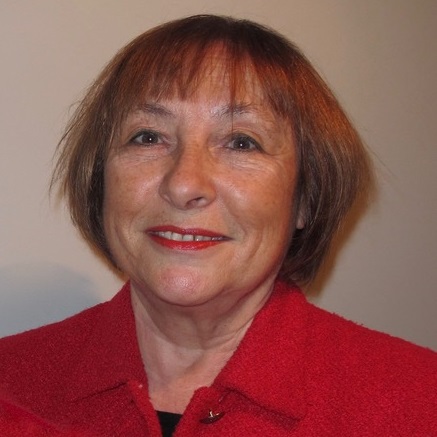 Consultante indépendante, passionnée par l'alimentation, Josée Bédard cumule près de 20 années d'expérience à la direction d'équipes dédiées aux affaires corporatives au sein d'entreprises reconnues dans le secteur agroalimentaire canadien, dont Les Compagnies Loblaw(LCL) et Sobeys Québec. Centrée sur les objectifs à atteindre, Josée a développé une vaste expérience pour planifier des stratégies de communication couronnées de succès et élaborer des plans d'action efficaces. Dans le support au changement, elle a su assumer un rôle de premier plan pour coordonner les communications internes et externes en lien avec les stratégies de l'entreprise, notamment dans les relations avec l'industrie et le gouvernement. Son expertise l'a amenée à diriger le lancement de nouveaux produits, en plus de gérer la production de publications et d'assumer le rôle de porte-parole d'entreprises bien connues. Habituée à travailler avec des échéanciers serrés, elle a su développer les aptitudes nécessaires à gérer des enjeux complexes avec flexibilité et créativité. « Foodie », membre de la presse gastronomique et de clubs d'œnologie, elle montre toujours un vif intérêt pour les nouveautés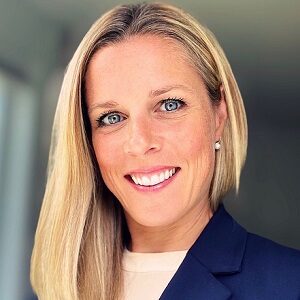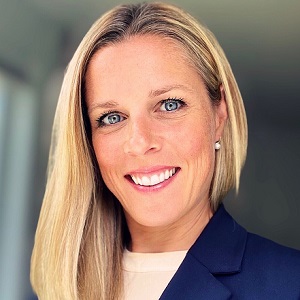 Canadian Food Innovation Network (CFIN)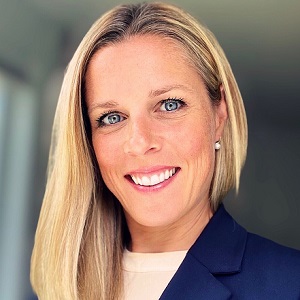 JJulie Daigle évolue dans l'industrie agroalimentaire depuis 22 ans au Québec et à l'étranger. Elle est actuellement directrice générale du Créneau d'excellence Aliments santé | Intelligence alimentaire. Le créneau Aliments Santé appui les entreprises de la transformation alimentaire qui ont à cœur le développement et la commercialisation de produits à valeur ajoutée innovants contribuant à une offre d'aliments plus saine. Auparavant, Julie fut également responsable de la mise en place de l'incubateur alimentaire de la ville de Québec – Mycélium et elle a joué un rôle à titre d'experte en marketing et développement de nouveaux marchés chez Ag-Bio Centre, un accélérateur d'entreprises agroalimentaires. Au cours de son parcours, elle a eu l'opportunité d'être responsable chez Les Pêcheries Marinard du développement des marchés de co-produits biotechnologiques de l'entreprise. Elle est passionnée par l'innovation alimentaire et les nouveaux emballages et elle croit que dans une industrie hautement compétitive comme la nôtre, la créativité et la recherche de l'excellence doivent être récompensées.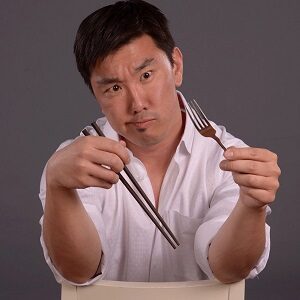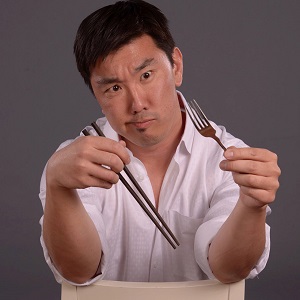 Founder+CEO (Chief Epicurean Officer)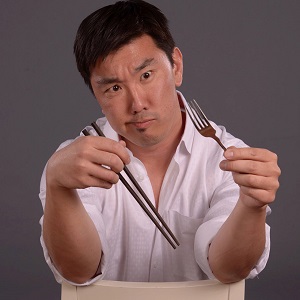 Founder+CEO (Chief Epicurean Officer)
Jusep is a self-proclaimed international foodie.  Having visited over 55 countries, his passion for adventure and food culminated in the founding of his Food Tour business in 2016 called Chopsticks+Forks.  With the #1 rated Food Tour Operator in Toronto, Jusep celebrates the city's amazing ethnic diversity through food by showcasing the cuisines from around the globe on his culinary tours.  Having hosted international celebrities, tourists and locals, Jusep strives to connect people to cultures through the most viable way possible…  Food!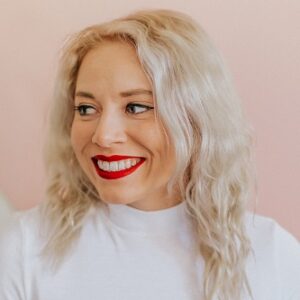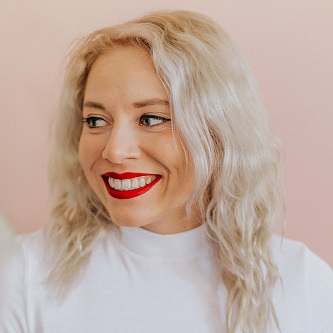 Federated Co-operatives Limited
My passion for food started at a very young age where I learned to cook and bake with my Mom as my mentor in the kitchen. As I grew up, I started to experiment with new ingredients to develop healthy alternatives and substitutes in recipes. I got a marketing degree and began my career in the food industry, starting with Category Management where I discovered my interest in product assortment and discovering new food trends and ingredients.  After several years I moved into the role of Store Brands Specialist where my two strengths and passions have come together: food development and marketing. Creating delicious, innovative, and sustainable products for our customers across Canada is what excites me about working in the food industry.
Auteure du livre The Complete Arthritis Health, Diet Guide and Cookbook, Kim Arrey est une conférencière spécialisée dans les choix alimentaires sains. Elle sait comment transmettre des informations scientifiques complexes de manière simple et ainsi aider ses clients à obtenir des résultats. Les médias locaux et nationaux font souvent appel à elle pour connaître son point de vue sur les enjeux de nutrition. Elle est conférencière invitée à l'Université McGill en diététique et en médecine. Diplômée de l'Université McGill, elle a réalisé durant ses études un stage intégré dans plusieurs grands hôpitaux montréalais. Elle est membre de l'Ordre professionnel des diététistes du Québec, des Diététistes du Canada, de l'Academy of Nutrition and Dietetics (Association américaine de diététique) et du Réseau canadien en obésité.
Manisha Nagar est directrice du développement de produits pour les marques privées pour la division des produits consommables, de santé et de bien-être chez Walmart Canada. Elle est titulaire d'un baccalauréat en génie chimique et compte plus de 15 ans d'expérience dans le développement de produits vendus sous la marque du distributeur. Elle a travaillé au développement de plus de 5 000 produits de marque privée au cours de sa carrière et se passionne pour le développement de produits. Dans un environnement très compétitif où la marque privée aspire à devenir chef de file auprès de tous les détaillants, la capacité de différencier les marques Walmart en offrant une proposition à valeur ajoutée sans compromettre la qualité est ce qui fait la force de Manisha en tant que conceptrice de produits. Économisez de l'argent et vivez mieux!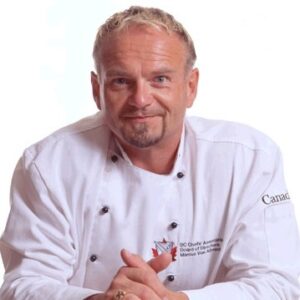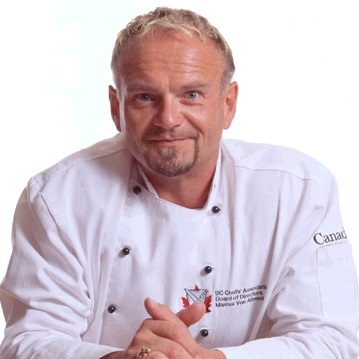 Chef, Entrepreneur, Lecturer, and Consultant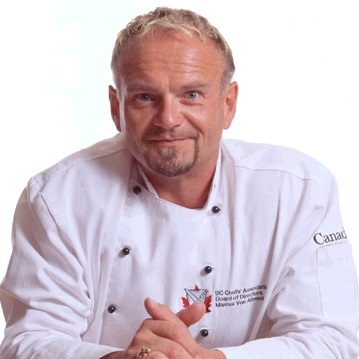 Chef, Entrepreneur, Lecturer, and Consultant
Marcus VonAlbrecht is a diversified specialist in the culinary and hospitality industry with over 35 years of professional experience working with clients and students from across Canada and internationally. As a Chef, he has the depth of knowledge in front and back of the house operations and has an active role in the education and development of standards in the culinary profession. He lectures in both management and professional culinary training at colleges in British Columbia. As an international ambassador of the profession, Marcus is frequently taking delegations of Chefs to other countries to showcase exportable products on trade missions for Canada and or in world culinary competitions events where he is a judge and coach for the Canadian team. He has three food publications under his name, coordinated a cookbook for the BC Chefs Association and is a featured monthly writer for several magazines. March 2003, Marcus received the "Chef of the Year for Western Canada" and in 2005, "Chef of the Year for British Columbia" and in 2016, inducted to the Culinary Hall of Fame in Ottawa. Currently he owns a food manufacturing plant, MAVA Foods Ltd and a distillery operation, XFour Vodka Company. These companies provide products for over 4000 stores in Canada.
As a consultant, his experience and understanding of the industry has enabled him to set up the VIP Chalets for the Molson Indy, establish a condiment line, "Eat Fresh Eat Local Eat Healthy and Food for Life and successfully bring these Retail Meal Solutions to the BC marketplace.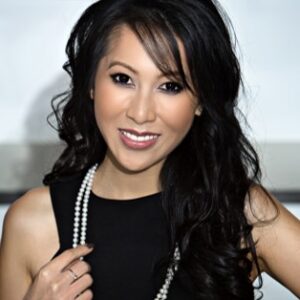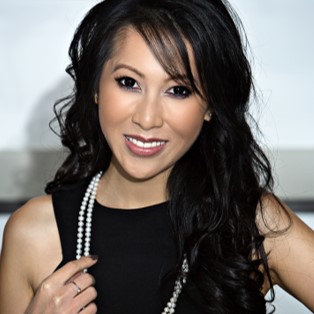 Follow Me Foodie / Mijune Pak
Mijune est reconnue comme une personnalité internationale du monde culinaire; elle a fondé FollowMeFoodie.com et fait partie des juges à l'émission Top Chef Canada et aussi Iron Chef Canada de Food Network. Élue "Must Follow" par les Social Media Awards, célébrée comme l'une des "World's Most Extreme Foodies" dans le Sunday Times, elle est aussi juge pour les prix BC Product of the Year Award et les Vancouver Magazine Awards
Mohamed est diplômé de l'Université York en 1991 et fait son stage avec l'un des "Big 5" comptabilité des entreprises. Il a reçu sa certification à l'automne de 1993 et pour les prochains 13 ans, a couvert toute la gamme dans les industries de la finance et des assurances. Dans ses temps libres, Mohamed siège sur plusieurs Conseils à but non lucratif et aime cuisiner et essayer des recettes différentes. Mohamed est actuellement partenaire dans un cabinet de Conseil logiciel.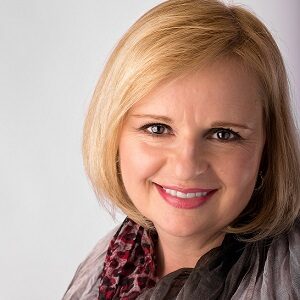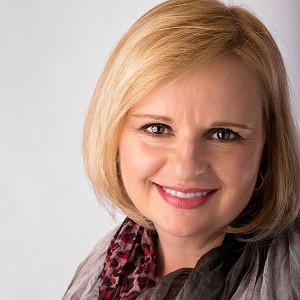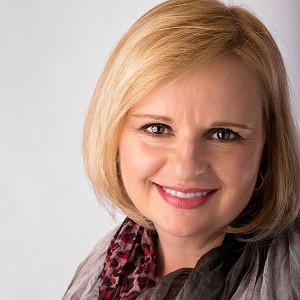 Nancy began as a merchandiser for L'Oreal, where the product meets the consumer. 'The art of the sale' was soon added to Nancy's skill set when she joined the Ontario food broker William Dunne and Associates. She began working with large Principles such as Kraft, Hunt Wesson, Perrier, Uncle Ben's, and Glad, eventually managing their Non-Food Division and overseeing the development of the Drug and Mass channels.
Returning to her cosmetics roots, Nancy moved to Revlon as Director of National Accounts. Her passion for leading teams was illustrated by double digit results and new product launch success.
Appointed VP Sales and Marketing for Sally Hansen, the company tripled in size in four short years. Nancy's creative juices were stimulated with product development projects that she would pioneer in Canada before Global rollout. With the acquisition of Sally Hansen by Coty Inc., a global cosmetic company and the world's fragrance leader, Nancy remained as VP marketing for the Colour Division, managing Rimmel, Sally Hansen and NYC with continued growth.
Most recently Nancy finished a tenure at Clorox Canada. Working along side the Burts Bees team, she led their most successful Cosmetics launch Globally. The team established distribution and market share growth that made brand history. Additional responsibilities included Associate Director of Sales Strategy for Clorox and participation as part of the Sales Leadership Team.
Nancy now enjoys consulting projects in numerous categories and is engaged in research for an upcoming book in 2020.
Nithya Caleb is the editor of Food in Canada, the national magazine dedicated to Canada's food & beverage processing industry. She loves experimenting with new ingredients, and giving a contemporary twist (thanks to inspiring food bloggers) to traditional South Indian recipes. When not working or cooking, Nithya enjoys reading, meditating and going for walks. She loves volunteering and prior to the pandemic, was a Scouts Leader.
With solid expertise in project management, media relations and event planning, Pascale builds on her varied career and extensive network. The boldness and meticulous preparation of the diverse campaigns and events she has created have won over media and bloggers alike. A true team player, her results-oriented approach enables her to mobilize her collaborators and achieve set objectives.
Over the course of her career, Pascale has contributed to the success of numerous projects in sectors ranging from food, health, sports and technology. She develops communication strategies that are unique to each client and adapted to both traditional and social media.
Pascale holds a bachelor's degree in communications from the Université du Québec à Montréal (UQAM).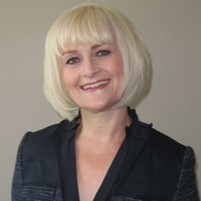 Directrice, Développement de produits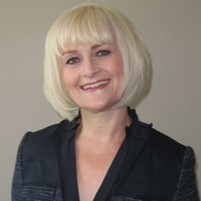 Directrice, Développement de produits
Paula Deane est directrice, Développement de produits chez Metro inc. Elle détient une combinaison unique d'expertise en matière commerciale et de développement de produits, découlant de plus de 20 ans d'expérience tant dans les secteurs manufacturiers, du commerce de détail que de l'approvisionnement. Après avoir obtenu un baccalauréat ès sciences en chimie de l'Université de Guelph, Paula a jumelé sa passion des sciences à celle de l'alimentation pour se lancer dans la création de produits novateurs destinés au marché canadien. Elle a entamé sa carrière chez l'un des plus importants fabricants de produits alimentaires en Amérique du Nord à titre de spécialiste en développement de produits, se chargeant de l'élaboration des produits, du concept à la commercialisation. Plusieurs années plus tard, elle s'est jointe à un important détaillant en alimentation à titre de directrice, Développement de produits, où elle a mis en œuvre un nouveau programme de cinq sous-marques à trois niveaux qui intégrait une stratégie à divers paliers de rendement. Par la suite, à titre de directrice, Produits de consommation courante de marques privées pour une importante chaîne de pharmacies de détail, Paula gérait le portefeuille de produits de consommation courante de marques privées, où elle a élaboré et lancé de nouvelles marques et revitalisé les programmes saisonniers. Avant de se joindre à Metro, elle œuvrait auprès de fournisseurs locaux et internationaux en vue de proposer de nouveaux produits novateurs aux détaillants canadiens. À présent, chez Metro, Paula et son équipe se concentrent sur la conception de produits savoureux et de qualité afin d'offrir la meilleure expérience produit à leurs clients et de gagner leur fidélité à long terme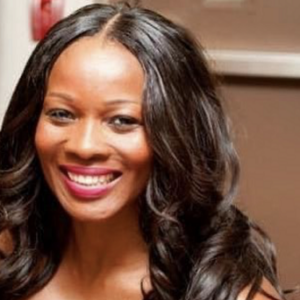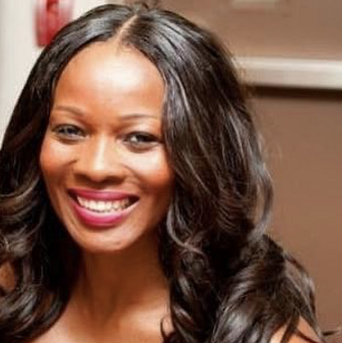 Creative Director & Event Planner
Canadian Black Chamber of Commerce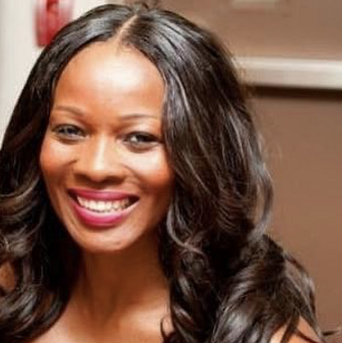 Creative Director & Event Planner
Raven is a founding member of the Canadian Black Chamber of Commerce and volunteer as the creative director & event planner. She is instrumental in coordinating and managing the newly established Ethnic Food Incubator.
Raven is also creative director, published certified event planner at Raven's Luxury Events Inc, a wedding and corporate event planning company that has worked with individuals, organizations, managing large exhibitions, corporate and social events, and expos.
Raven is a wife and a stepmother, Raven, has over 10 years of experience working with different clients in the corporate and social event industry. She is a certified planner and passionate about designing, planning, and coordinating corporate and social events. She loves the art of creative direction. Raven is happy with the fulfillment and challenges of her work as an event planner and feels so fortunate to do what she does.
Raven loves food one might call her a Foodie. She also loves Shoes, Champagne, Chandeliers, Fashion, Decorating, and Travelling.
Friends describe Raven as funny, full of energy, and personable. She has the ability to energize and light up a room. She is a perfectionist that pays attention to details.
Richard veille à ce que le succès des clients soit durable à long terme et il les aide à obtenir la distribution de leurs produits par les canaux appropriés (épiceries traditionnelles, magasins d'aliments naturels, grandes surfaces, clubs-entrepôts, magasins de marchandises diverses, dépanneurs) disponibles pour la vente au détail de leurs produits. Richard est actuellement le fondateur et président de Food Distribution Guy.
Robin Bradley est éditrice associée chez Mercury Publications, à Winnipeg. Responsable des magazines Western Grocer and Health & Wellness Retailer, elle compte plus de 15 ans d'expérience auprès des fabricants d'aliments et de boissons. Robin a travaillé en étroite collaboration avec des petits et de grands fabricants de produits alimentaires, aidant à lancer de nouveaux produits dans les épiceries et les entreprises d'alimentation santé. Ses domaines d'expertise sont les stratégies de marketing et de communication, la publicité et la vente. Heureuse de travailler pour une industrie passionnante et en constante évolution, Robin entretient des relations professionnelles cordiales avec ses clients du secteur de la fabrication d'aliments et de boissons et les aide à placer leurs produits sur les tablettes des détaillants partout au Canada.
Shellee Fitzgerald fait partie de l'équipe Canadian Grocer depuis plus de 15 ans et occupe actuellement le poste d'éditrice en chef du magazine. Lu d'un océan à l'autre, le magazine Canadian Grocer fait partie du paysage alimentaire depuis plus de 130 ans. Avant de se joindre à Canadian Grocer, Mme Fitzgerald, qui est diplômée de l'Université Queen's, a travaillé dans le service des communications de l'Association canadienne des restaurateurs et des services alimentaires (maintenant Restaurants Canada).
Susie Erjavec Parker est la propriétaire de l'agence SPARKER Strategy Group, la seule agence de Winnipeg qui propose des stratégies de relations publiques à la fois sur le Web et sur les réseaux sociaux. Elle est souvent invitée à se prononcer sur l'état actuel et futur des médias sociaux à titre de conférencière ou de commentatrice, notamment par CBC, CTV, Global News, The Globe and Mail, MoneySense, Corus Radio… Elle discute des relations publiques et des tendances en matière de marketing ainsi que de leur incidence sur les habitudes de consommation. Susie est également la fondatrice et rédactrice en chef de WinnipegMom.ca, un site Web sur l'art de vivre qui s'adresse aux parents de Winnipeg ainsi qu'aux entreprises et aux marques à leur service.
Tammy Barrett travaille au sein de l'industrie des biens emballés depuis 24 ans; elle occupe actuellement le poste de directrice, Marketing et développement des affaires chez Carlton Cards, l'entreprise de cartes de souhaits no 1 au Canada qui œuvre pour faire du monde un endroit où les gens sont plus attentionnés et bienveillants. Tous les jours. Tammy et son équipe travaillent en étroite collaboration avec les meilleurs partenaires détaillants du pays pour mettre sur pieds de dynamiques et profitables rayons de ventes de cartes des marques que les Canadiens affectionnent : Carlton Cards, Papyrus, Recycled Paper Greetings et les Cartes Carlton.
Viktor Yakovlev is a Senior Account Executive at reebee, a digital platform at the helm of retail innovation in Canada. Viktor works closely with Canada's leading retailers to support their transition into the digital landscape by developing and testing new-age flyer strategies.
I joined Rexall in April 2012 as a Director of Private Brands, overseeing all aspects of Private Brands development. I have over 25 years of retail and industrial experience.
Prior to joining Rexall, I worked on developing and growing the Private Brand programs at Loblaw Brands Limited and Shoppers Drug Mart, as well as a US based luxury skin care brand H20+.